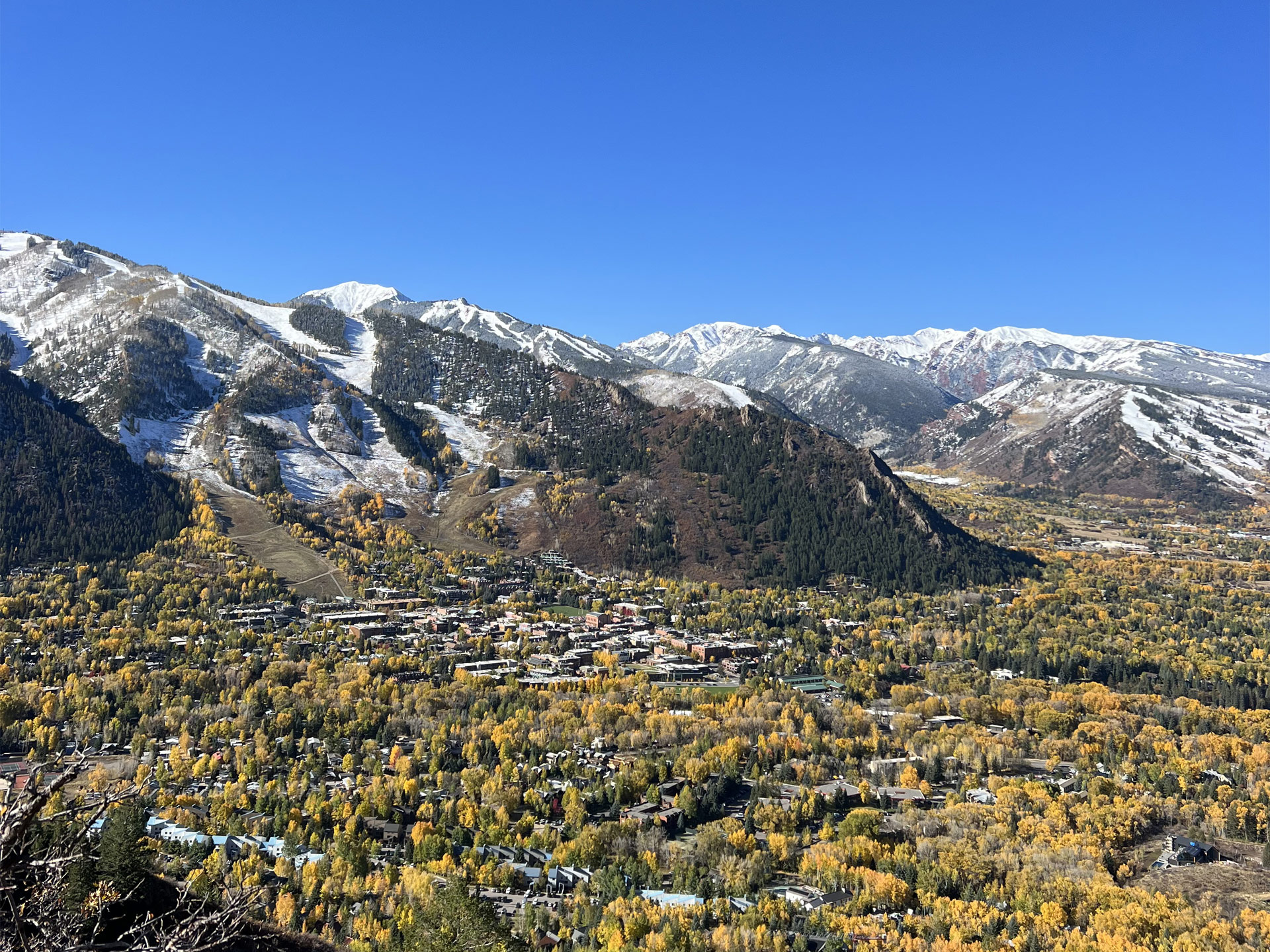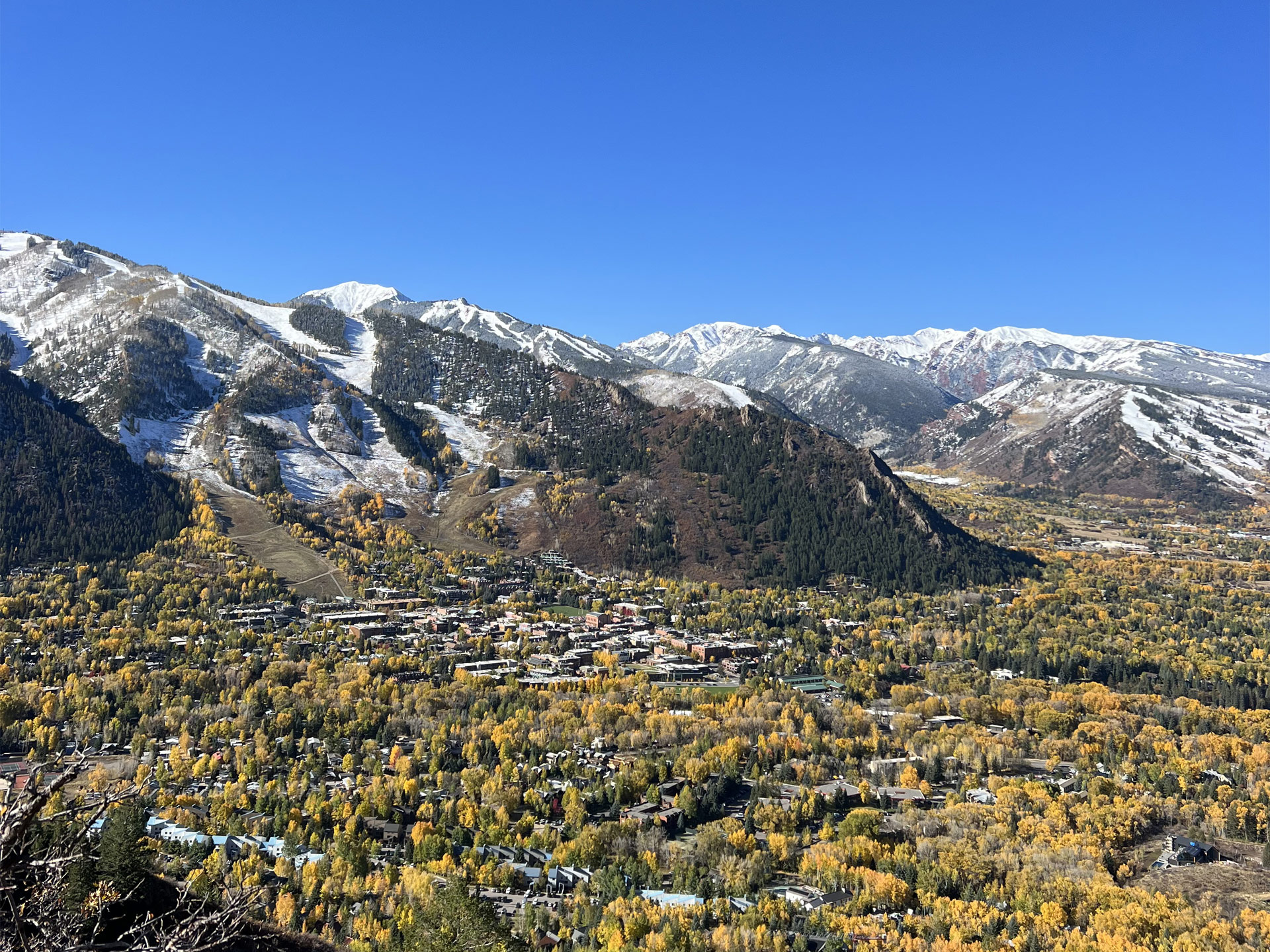 Fall In Aspen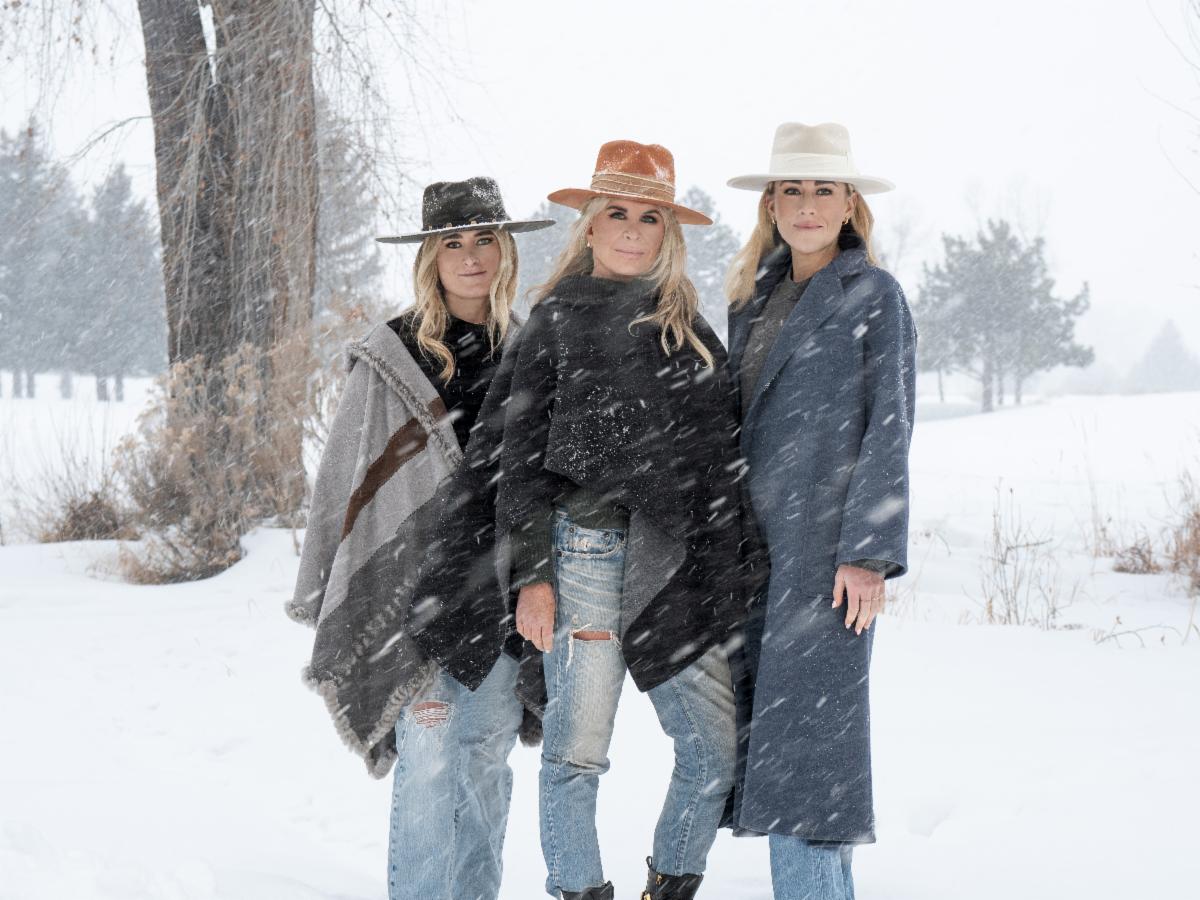 ---

---
What a wild ride 2023 has been for Aspen real estate! While many residential real estate markets around the country have slowed substantially due to the Fed's historic rate rise, Aspen just "kept on going".
In our professional opinion, there are many reasons for Aspen's historic appreciation. Aspen and it's surrounding submarket's many compelling attributes include the following: Prestigious private and public school choices; personal safety; healthy and active lifestyle; multiple cultural organizations including the Aspen Institute, the Aspen Art Museum, Aspen Film, JAS Academy, Jazz Aspen Snowmass, and Aspen Food & Wine (just to name a few!) and the many world-class restaurants and shops that line Aspen's core/downtown area. We believe that these unique features in one small geographic location make Aspen the ultimate investment choice for both primary and secondary home buyers.
Here is the latest research and data on market performance for Aspen, Snowmass, Basalt, and Carbondale comparing 2023 to 2020 when prices started to increase with the pandemic. The straight organic appreciation in every residential market throughout the Roaring Fork Valley is unprecedented and has no signs of slowing. We just put two more homes into contract. Aspen and the Roaring Fork Valley no longer have an off-season due to all of the highly desirable attributes associated with living here. We look forward to any questions or inquiries you may have.
2023 in Aspen and Beyond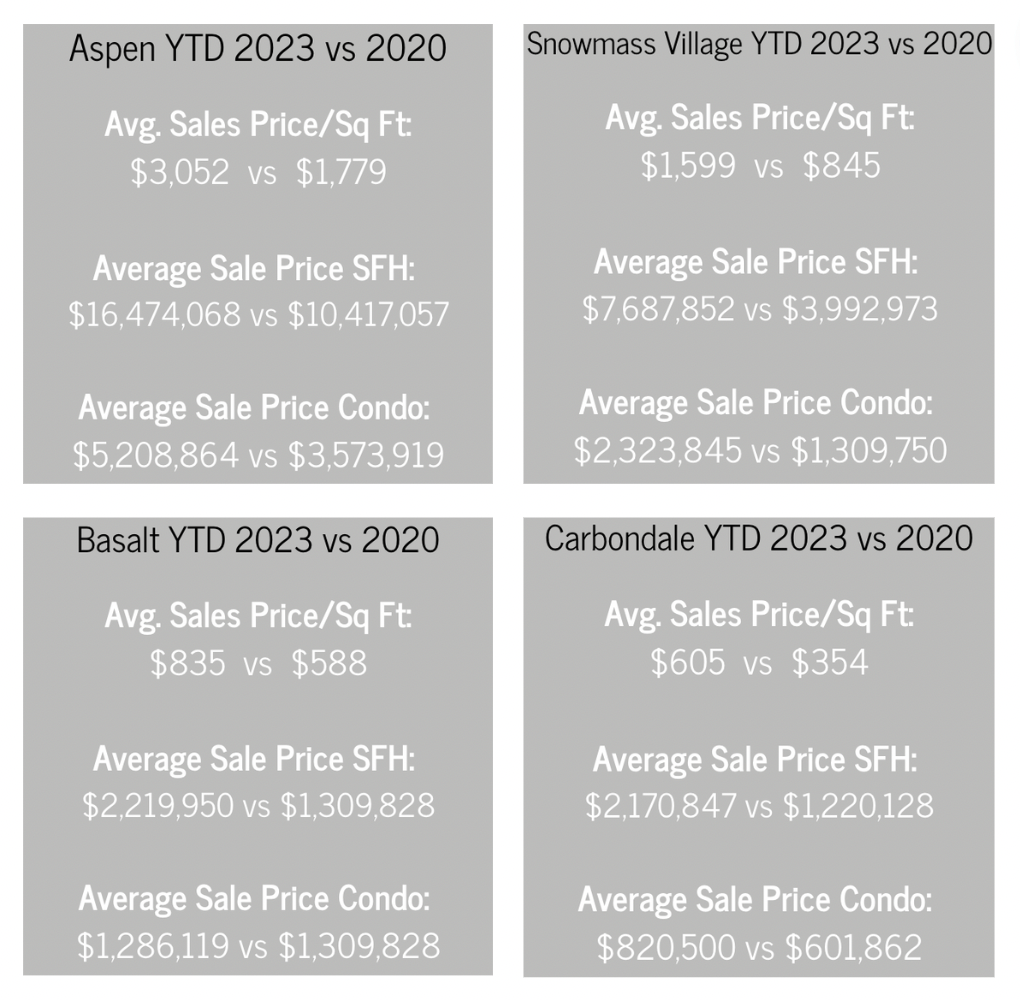 ---
Come Ski for Thanksgiving!

Winter has arrived in Aspen! Buy your season pass or epic pass and plan your ski trip to one of the four mountains this winter. We are so excited for opening day on Thanksgiving!
Aspen and Snowmass Mountains: November 23rd
Buttermilk and Highlands: TBD
---
Our Exclusive Sales
Aspen, Colorado
Sold for $8,007,500

5 Bedrooms • 5 Bathrooms • Red Mountain

This home sits on an extraordinary Red Mountain Lot that includes a wooded hillside with Aspen and Oak trees and is surrounded by beautiful views. Located on the lower part of Red Mountain, it is a quick and easy drive into Aspen.
Represented the Buyer

Missouri Heights, Colorado
Sold for $2,950,000

3 Bedrooms • 4 Bathrooms • Two Stall Barn

This picturesque home is nestled on a 4 acre lot within the Ranch at Coulter Creek. Step inside and be captivated by the open floor plan, soaring ceilings, and breathtaking panoramic vistas that greet you from every room.
Represented the Buyer

Aspen, Colorado
Sold for $4,000,000

3 Bedrooms • 3 Bathrooms • Turn-Key

Located only a few short blocks from downtown Aspen, restaurant row, and the Gondola, this luxury turn-key condo has an open floor plan, vaulted ceilings, and tremendous views of both Shadow Mountain and Aspen Mountain.
Represented the Buyer

102 Evans Road Unit 206

Basalt, Colorado
Sold for $1,100,000

1 Bedrooms • 1 Bathrooms • Park Modern

102 Park Modern offers beautiful open space views, with a very open floorplan. We love the investment potential at Park Modern and would love to tell you more about this incredible development that has had skyrocketing appreciation.
Represented the Buyer
---
Our Client's Exclusive Needs
Condo's
+/- $6,000,000 in the Aspen Core
+/- $4,000,000 in the Aspen Core
1-2 Bedroom Unit in Snowmass
Homes
+/- $25,000,000 in Aspen or Snowmass
Investment opportunity in Basalt
Ranches
+/- $40,000,000
Lot in Old Snowmass
---